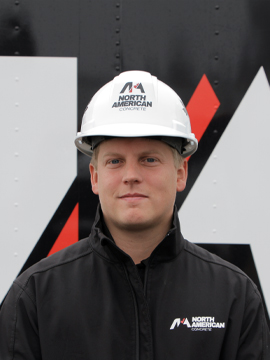 Spencer Lupton
President
Spencer Lupton has been a pivotal member of the team since 2016. Over the past 5 years, Spencer has grown from a chief estimator to hands on partner and leading president of North American Concrete.
Spencer works closely with customers and partners to help resolve special issues and problems. He believes that an innovative company cannot rest on its past successes. He believes that maintaining a safe and healthy environment provides for a stronger and more productive team.
Spencer Lupton comes from a background in Building Supplies and ICI Construction. He is a graduate of George Brown College in Engineering Technology. ICF and Energy star certified. Along with over 13 years' experience in the construction industry.
His attention to detail, professional work ethic and dedication to his work all help to contribute to North American Concrete's further expansion as a company.